This is where you'll find the heart of the Caroline Girvan eXperience: our workouts and programs, as well as progress tests and the form library, and meal ideas and knowledge articles to keep you inspired and help you along on your fitness journey.
Tap on the magnifying glass icon at the bottom of the screen to go to the Discover area: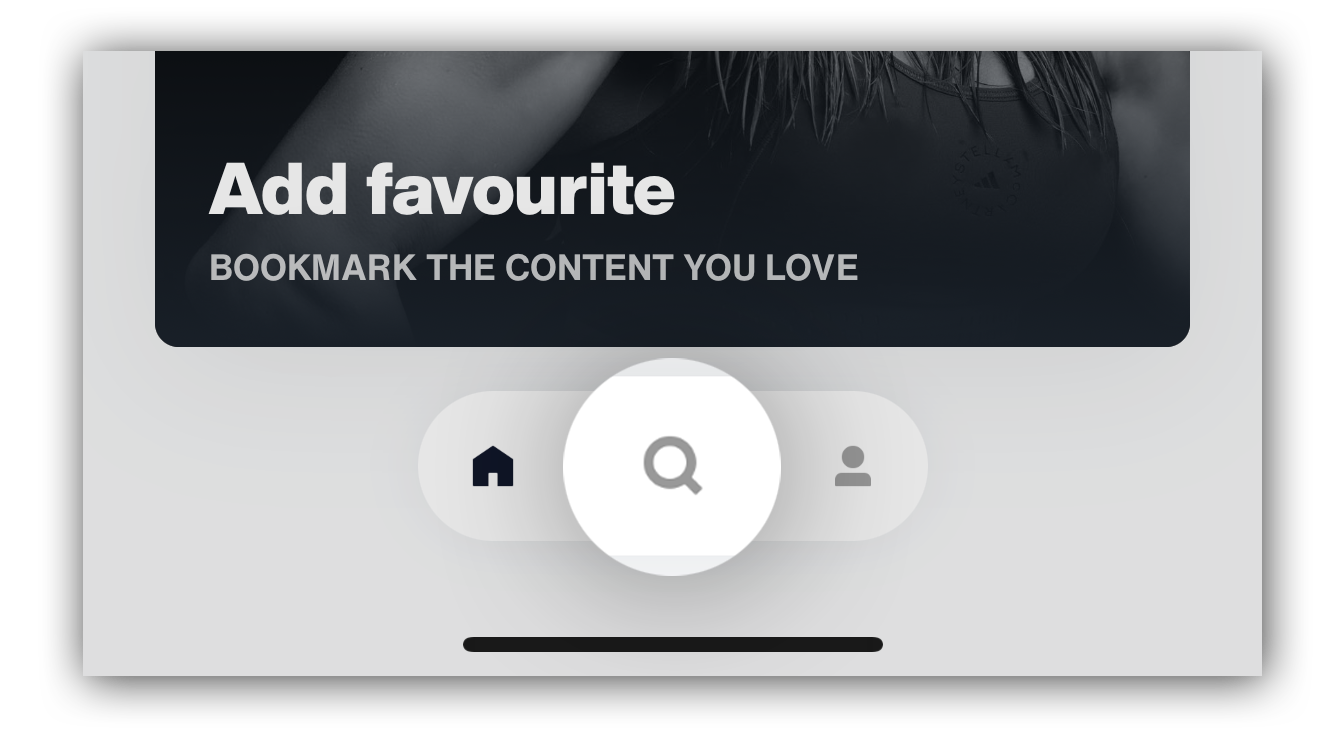 You'll see the menu bar along the top. Swipe across to access the different tabs within the Discover area: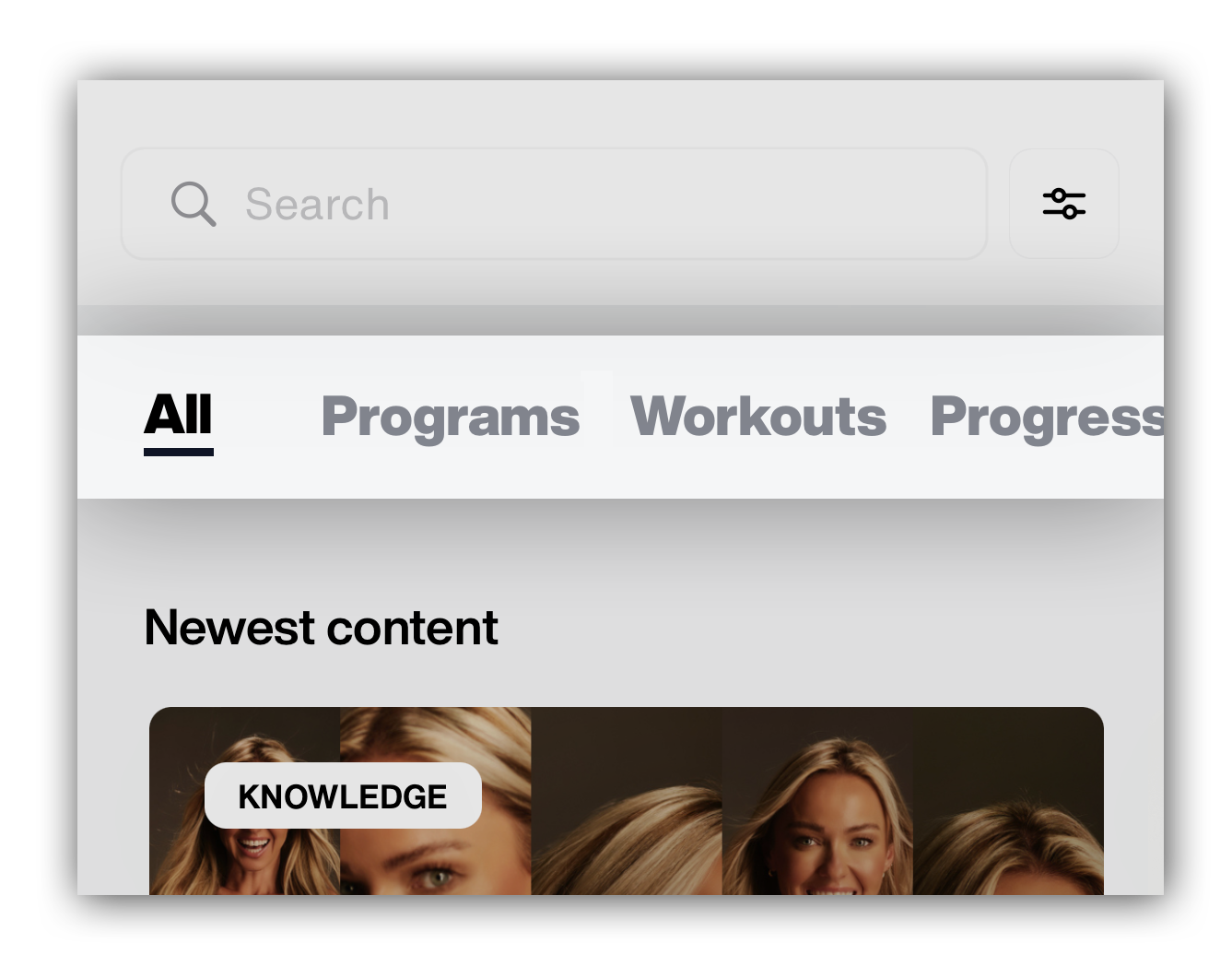 ---

All
Head here for a curated selection of our most popular content across each category, our newest content, and suggested content for you based on your previous workouts and the content you've previously read, watched, and favourited.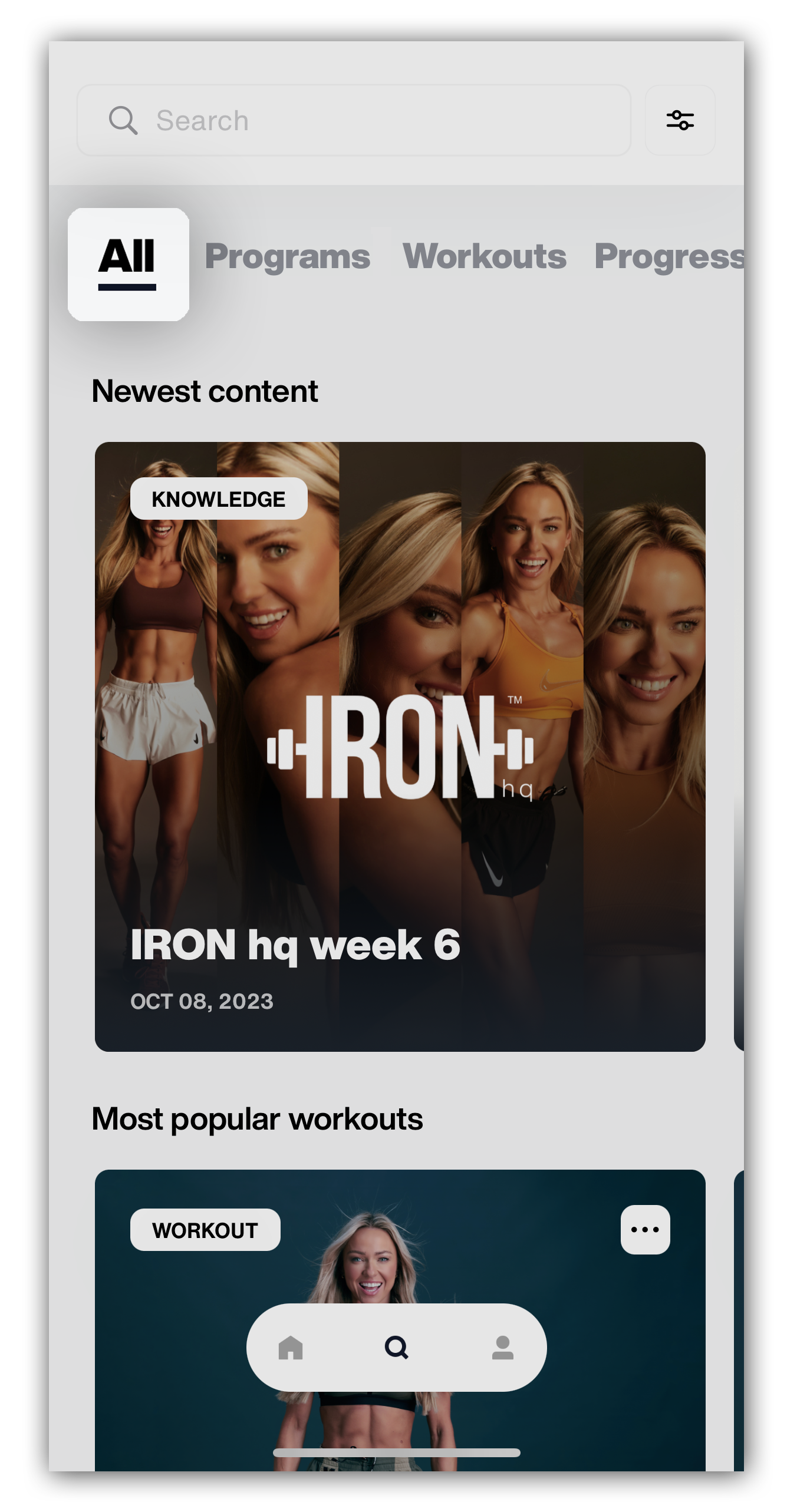 ---

Programs
This is where you'll find collections of workouts known as programs which you can assign to yourself. For example, the Beastmode program is made up of 50 workouts scheduled across 10 weeks.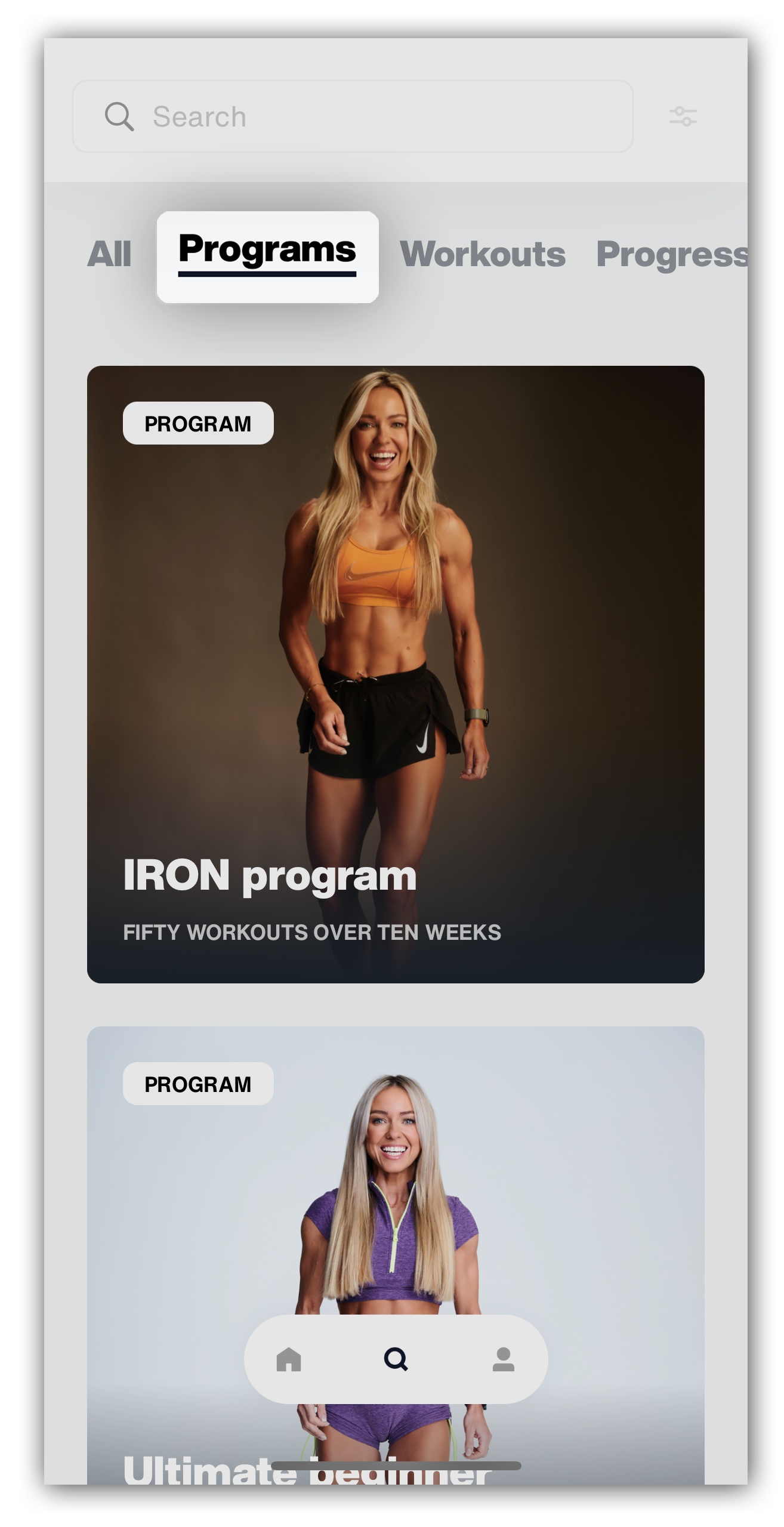 ---

Workouts
This is where to go to find all of the individual workouts on CGX.
First up, you'll see a selection of workouts we've handpicked for you including our most popular workouts, newest workouts, and workouts that are similar to ones you've already completed.
Use the filter option at the top right to find exactly the type of workout you'd like to conquer today!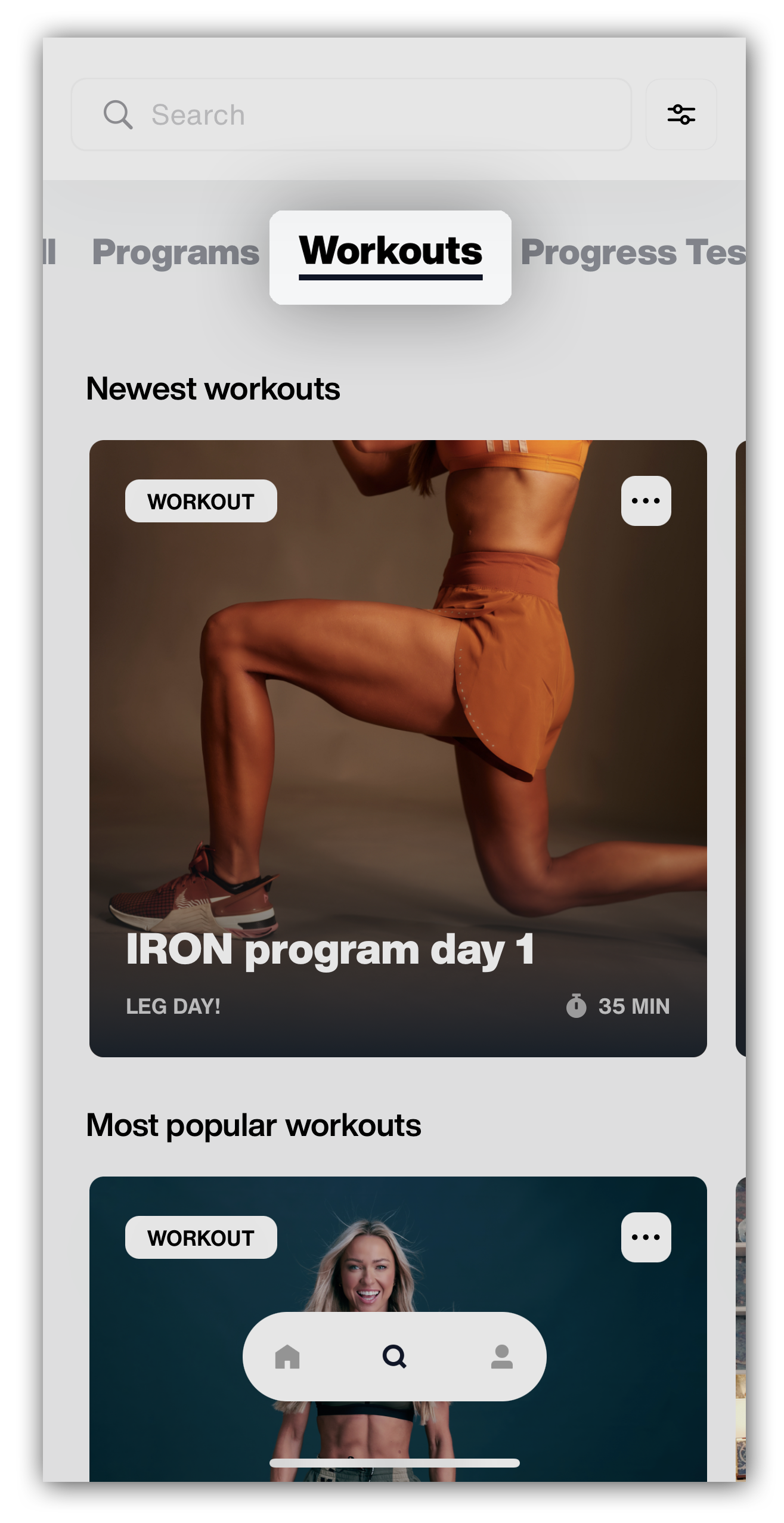 ---

Progress Tests
Head here for intense fitness gauntlets designed by Caroline herself. Face true challenges that will test your fitness and help you push your skill even further!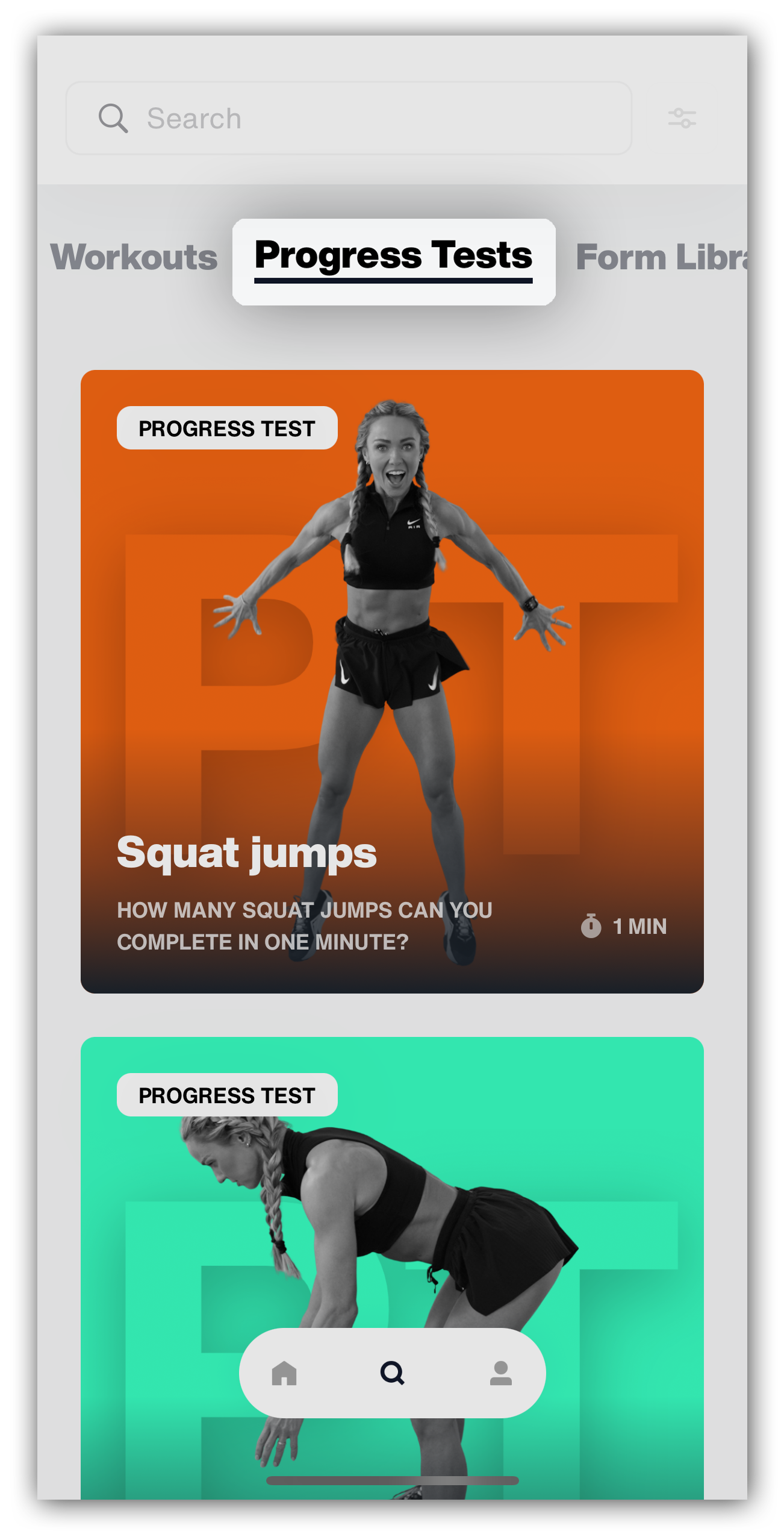 ---

Form Library
This is your comprehensive library of guides on how to do specific exercises in the best possible way.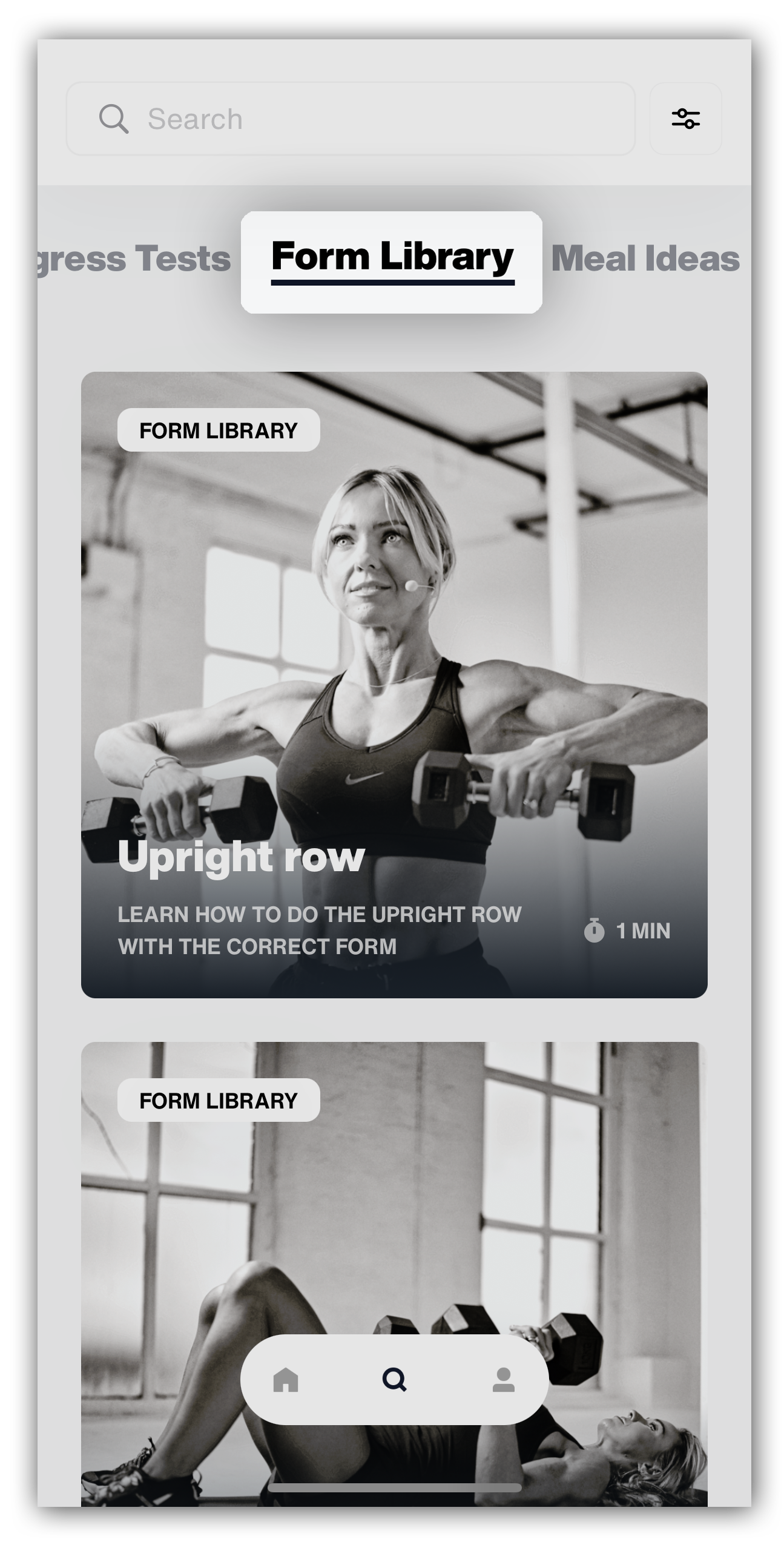 ---

Meal Ideas
Head here for an ever-growing library of delicious, practical, and nutritious meal ideas and recipes to help you on your fitness journey.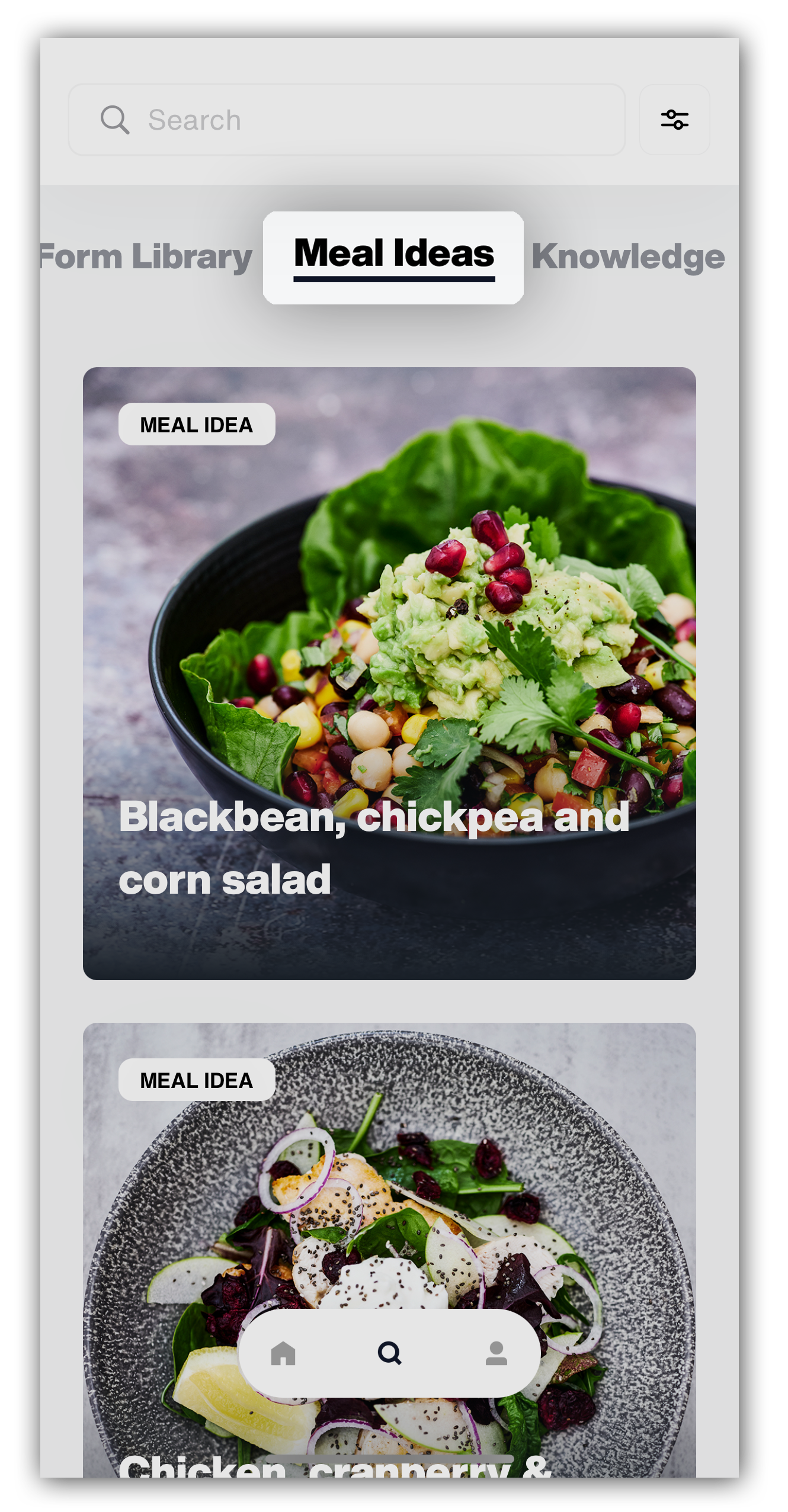 ---

Knowledge
Expand your fitness and wellbeing knowledge through our growing collection of written articles on topics such as psychology, nutrition, training, and body composition.